Margaret River Open Studios. 9th-24th April 2016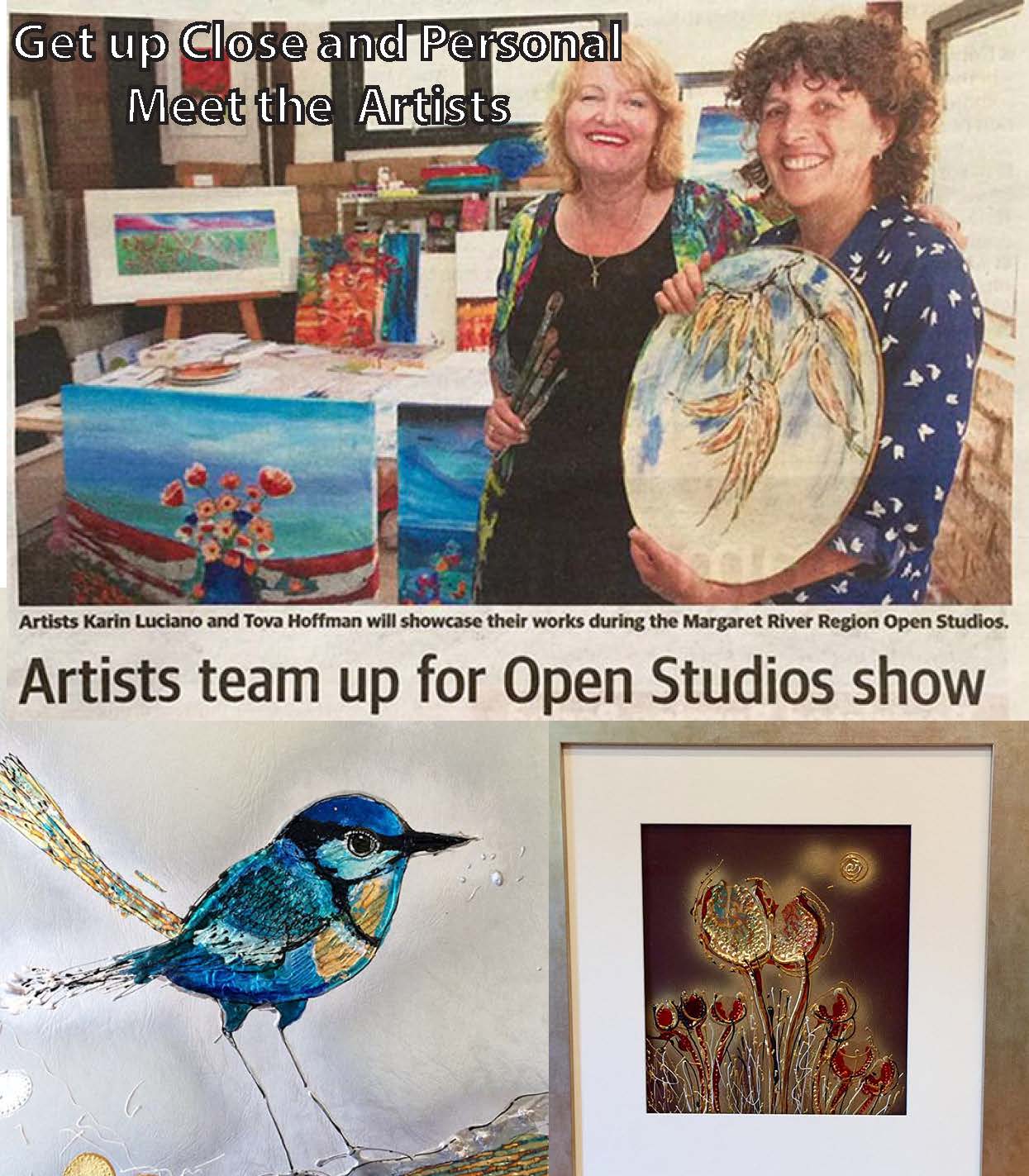 Get Up Close and Personal. The Margaret River Region Open Studios event starts now!
Come and view my new solo exhibition of 18 brand new original paintings in an exhibition total of 36 original paintings and framed prints. The paintings are a collection of lustrous silver & gold leaf on leather paper framed works; and highly textured impasto vibrant acrylic and ink works on canvas.
There will also be a whole brand new range of 54 different Karin Luciano Art Drink Coasters and 6 designs of Karin Luciano Art Placemats to compliment the coasters.
I look forward to meeting you. Open daily 10am – 5pm.