Mandorla Art Award. Perth. June 2018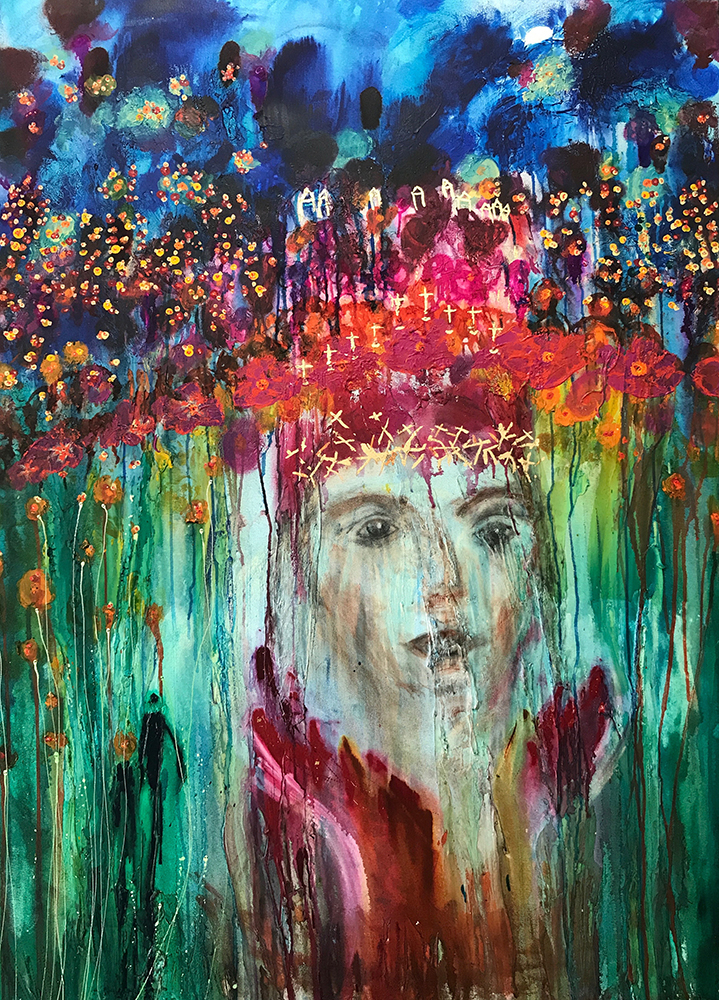 I have entered this textured stunning painting into the Australia's most significant thematic Christian art prize, held at the Turner Galleries in Perth during June 2018.
The theme that was addressed is, "And then I saw a new heaven and a new earth; for the first heaven and the first earth had passed away, and the sea was no more. And I saw the holy city, the new Jerusalem, coming down out of heaven from God, prepared as a bride adorned for her husband." (Rev 21:1-2).
'Where Epiphany Meets Majesty'
108cm x 150cm x 6.6cm
sacred geometry, modelling compound, acrylic, ink, conté crayon, charcoal, gold leaf, 9 Herkimer diamonds, 9 gold crosses, 9 Alpha symbols.
"Many hands and voices are required to raise the chalice of consciousness embracing equally the Divine Masculine and the Divine Feminine as the dawn emerges from the chrysalis of a new earth creation.
An angelic sacred geometry of dimensions and an infusion of 9 crosses, 9 Alpha (the new Jerusalem) and 9 diamonds arises from the bride's crown".
Painted by only using hands until near completion, unleashed a freedom of emotion, colour and intimate connection with the work. 6 images of Jesus and His crown of thorns were my companion while I was creating this painting.