Margaret River Open Studios. 28 April to 13 May 2018.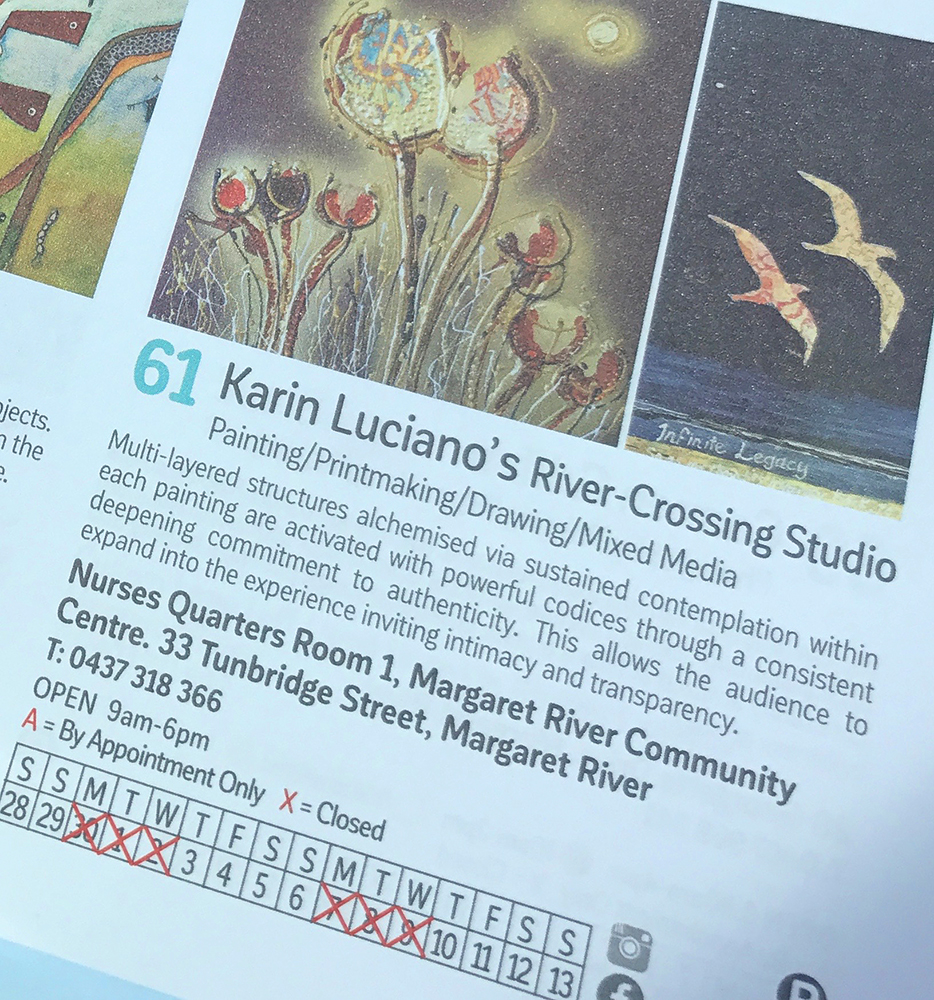 I will be opening my studio for the Margaret River Region Open Studios from 28 April to 13 May.
I will be open on Thursdays –  Sundays from 9am to 6pm.
My studio is at the heritage precinct of the Margaret River Community Centre (old Hospital) in the Nurses Quarters room 1, 33 Tunbridge Street, Margaret River.
Its just 2 minutes walk from the Visitor Centre in downtown Margaret River.
For locals, it's where the old Red Cross Shop used to be.
I look forward to seeing you there.