My entry into the Kalgoorlie Art Prize 2018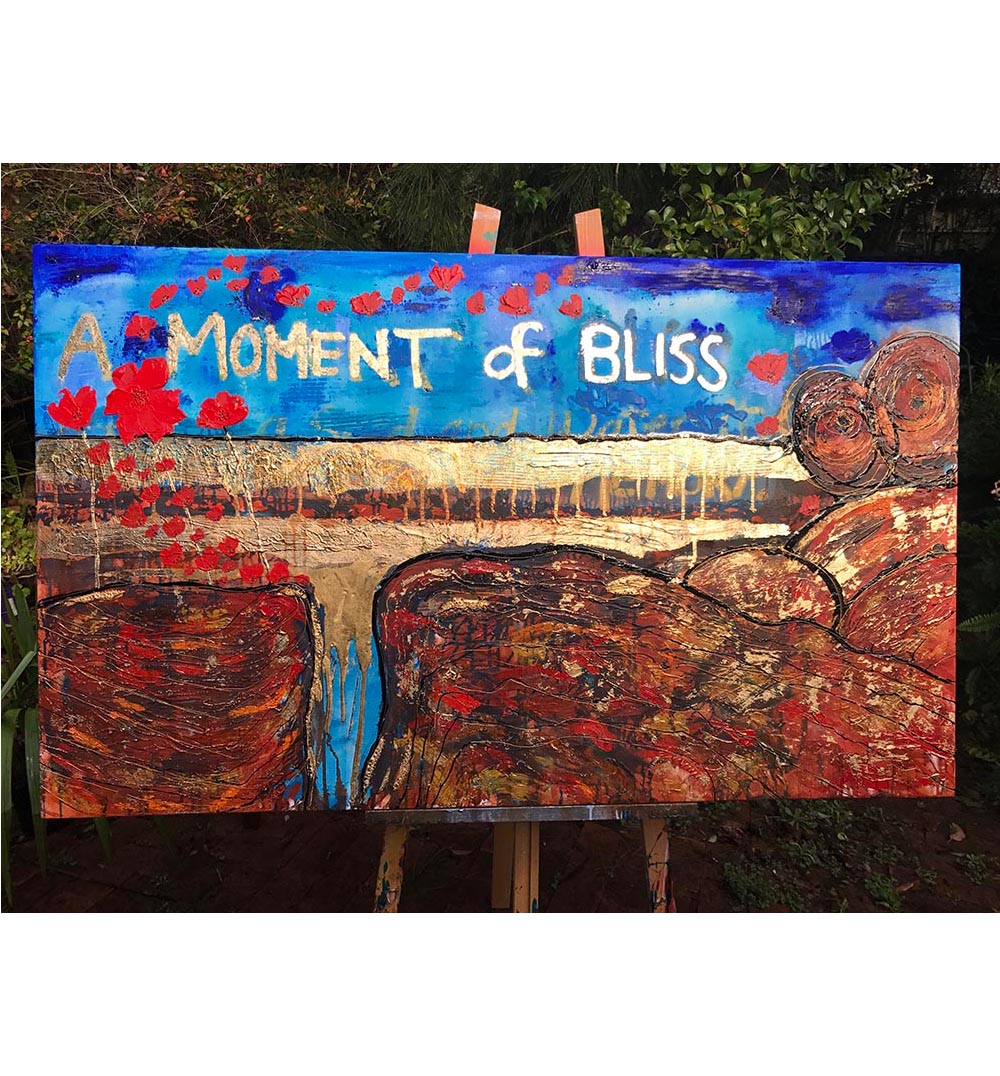 'Lucky Nuggets and Liquid Bliss'.
153 cm x 91 cm.
mixed media, acrylic, oil, antique from year 1903 23.5ct gold leaf, 24 ct gold leaf, Photoluminescence crystal pigments on canvas.
I finally completed my entry for the Kalgoorlie Art Prize with the theme 'gold'. For those that aren't from Western Australia, Kalgoorlie is celebrating 125 years of gold mining with this art prize. I have called this work 'Lucky Nuggets and Liquid Bliss". Painted mostly in my pyjamas during many nights of heavy bucketing rain, storms, hail and wind while unwell.
artist's statement:
"Incepetion, Desire, Conception, Celebration. Reward.
From time in memorial there has been the desire for gold and the want for life and love. I have combined both these themes in their raw natural uncensored state".