My entry #2 into the Black Swan Portrait Prize, Perth 2018.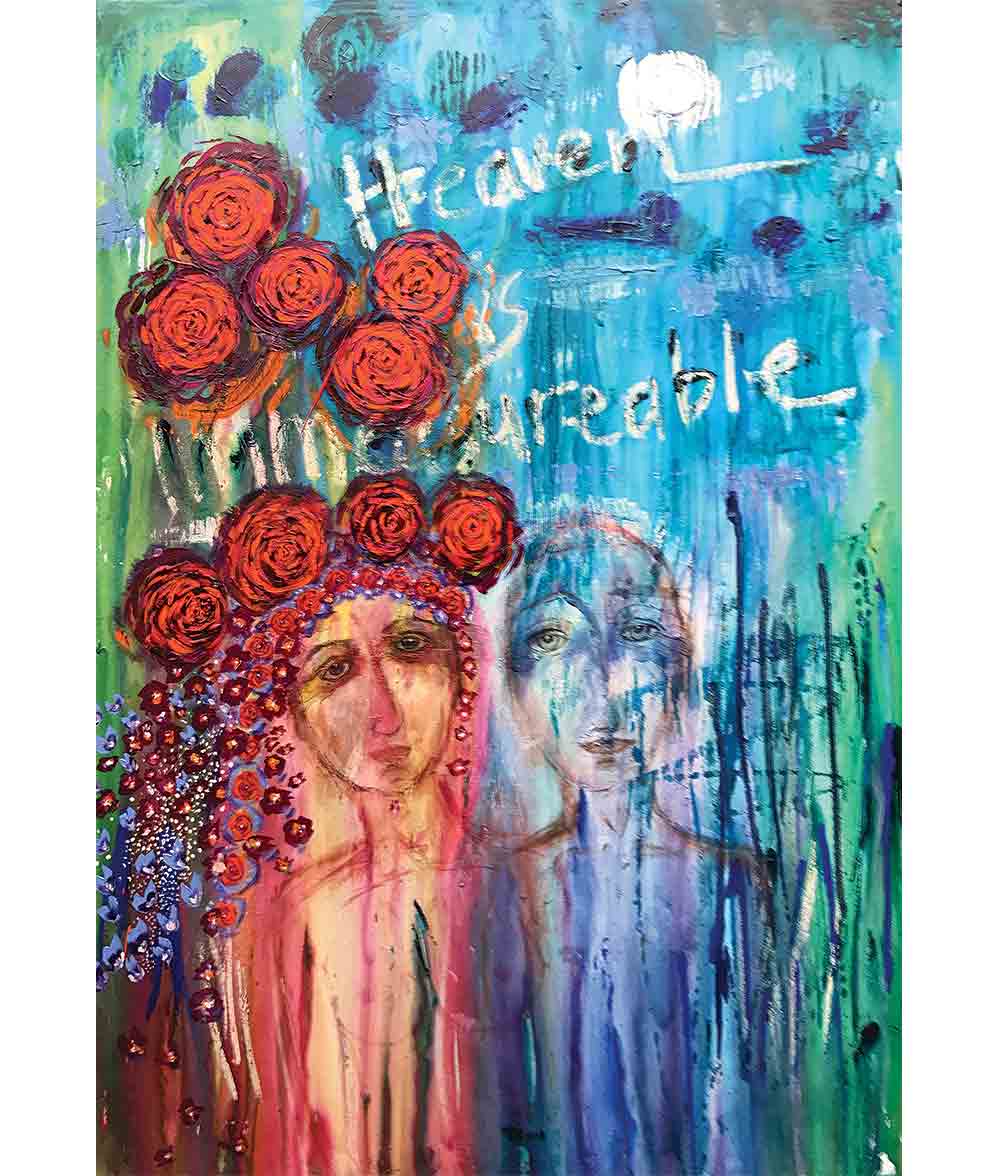 My 2nd entry into the Black Swan Portrait Prize, Perth 2018.
'Heaven is Immeasurable'
108 cm x 150 cm x 6.6 cm. sacred geometry
My father was the son of a Lutheran priest and a humble musician who immigrated to Australia from Transylvania post WWII. He learned violin and double bass with the gypsies outside his village and toured Europe in the most successful big band in the late 1930's. Before playing the Melbourne club scene of the 50's,he was sent to an internment camp for 'Enemy Aliens' and spent many long years there.
A portrait of me and my deceased Transylvanian father. I thoroughly enjoyed connecting with him while painting this work, guided by my intuition. The texture under the colour wash of the painting dictates how the faces form and with both these faces I started with the pupils first.
I decided to portray the inner world and feelings of dad and myself and the faces have taken on a contemporary iconography style. The likenesses are an expression of our inner worlds, and not our outer world physical appearance. I feel sad that he has departed and that he is now resides in the blue skies of Heaven.